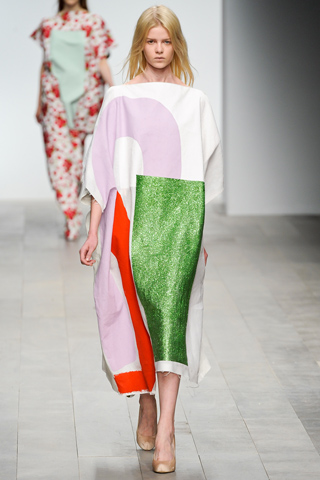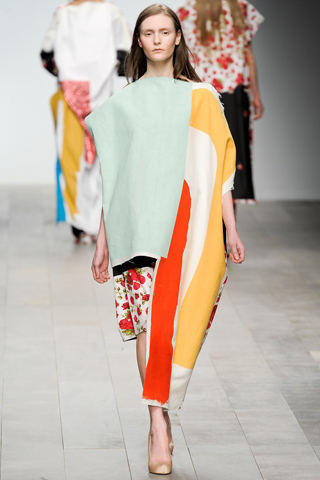 Helen Bullock, Central Saint Martins MA,  2011
Helen Bullock is using strong bold silhouettes as a canvas for bold and intuitive prints.
Trained at Central Saint Martins ( MA/BA), her past experiences include Ossie Clark, John Galliano and a collaborative project with Anthropologie. She has also worked as a freelance textiles designer for Louis Vuitton, and teaches at various creative institutions.
A regular illustrator at LFW, her work can be seen online in various publications, including SHOWstudio and Pop magazine.