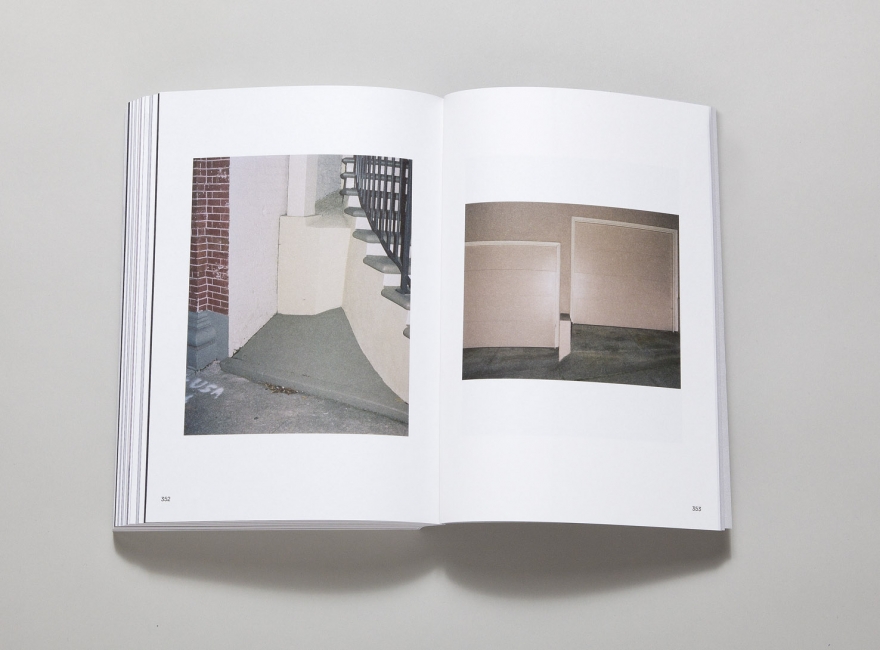 Neapolis, A poetic look at the world through prism of skateboarding, 2013
Self published book featuring works and words by : Rick Owens, Taro Hirano, Jean-Max Colard, Camille Vivier, Jérémie Egry & Aurélien Arbet, Eric Tabuchi, Audrey Corregan & Erik Haberfeld, Yann Gross, Andrew Phelps, Estelle Hanania, Jerry Hsu, Raphaël Zarka, Paul Virilio, and many more. 368 pages, 17×24 cm.
A poetic look at the world through the prism of skateboarding.
The idea of a book as an invitation to wander. A journey through images, essays and interviews from fields as diverse as architecture, contemporary art, choreography, youth studies or the sociology of risk.
The practice of skateboarding has been a big part of our daily lives for many years now. From our childhood to a somewhat prolonged adolescence, it has not only influenced our perception of the city, but of the world at large. Today, we are taking a step back as we contemplate the wide-ranging and seemingly disjointed manner in which this practice has informed our worldviews.
Neapolis is a subjective attempt to connect the dots and explore the imprint left in our lives by skateboarding, through a selection of works and reflections from artists, authors and photographers.
http://www.ill-studio.com/store/view-all/187-neapolis-book.htm