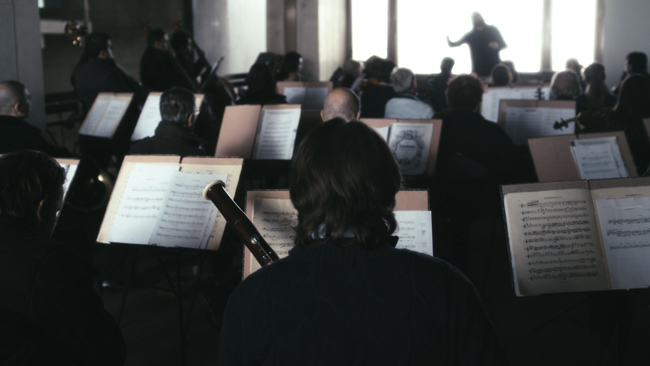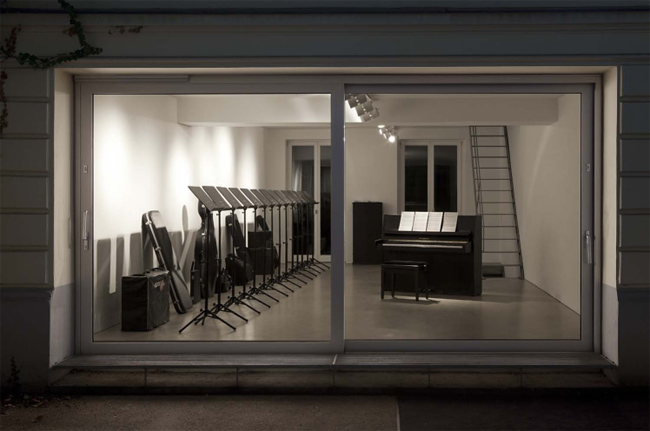 Ari Benjamin Meyers, Songbook, Installation view, 2013
Ari Benjamin Meyers artist, born 1972 in New York, is an American composer and conductor working in the experimental, electronic, new music scene in Germany. He is also active in the field of contemporary art.
While primarily known for his work with the ground breaking dance club-orchestral mash-up, Redux Orchestra, he has also worked with many other artists most notably Einstürzende Neubauten and Anri Sala. Other collaborators include Dominique Gonzalez-Foerster, Anri Sala, Tino Sehgal, La Fura dels Baus, The Residents, raumlabor.berlin, Ricardo Villalobos, Staatsoper Dresden, Staatskapelle Berlin, Solomon R. Guggenheim Museum New York, Morton Subotnick and The Orb.
Meyers' catalog includes operas, music for plays, dance, and film as well as music for diverse chamber ensembles. As evidenced by his arrangements for the live performancesRedux Orchestra versus Einstürzende Neubauten, Meyers' work often takes the form of productive sabotages: he constructs and deconstructs musical situations and deliberately plays on the expectations of a given audience. Although personally distancing himself from the term "Crossover", his work is often discussed within that context.