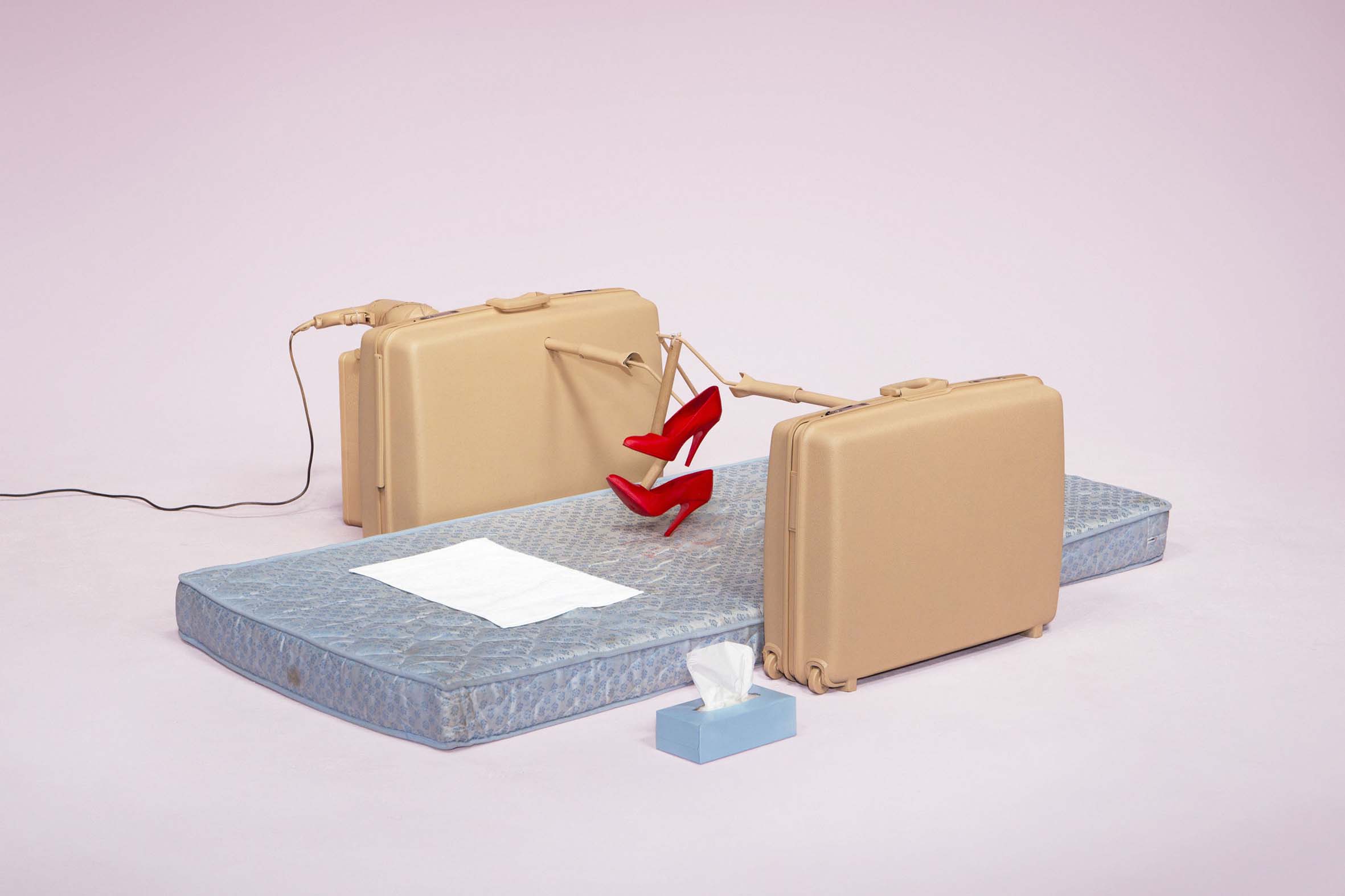 Lernert & Sander, Trampling, From the Series, Elektrotechnique, 2011
Dutch designers Lernert & Sander create pieces that reflect on the remarkable, often messy endeavor of art-making. In their surreal, Pantone world, the creative process is always beautifully exposed.
Though not yet a household name, the Dutch duo have amassed a considerable body of work – including TV commercials, short films, print pieces, and art installations – that's darkly humorous and eminently engaging. We first got hooked on their witty films series "How To Explain…" and "The Procrastinators." In the former, Lernert & Sander film conceptual artists as they (painstakingly) attempt to explain their work to their parents. In the latter, a series of artists confess their struggles with procrastination. Further digging led us to "Chocolate Bunny" and their first "Revenge" film, which elegantly stages and then documents the destruction of a single, innocent egg.