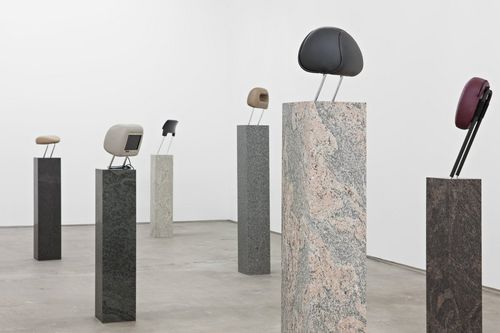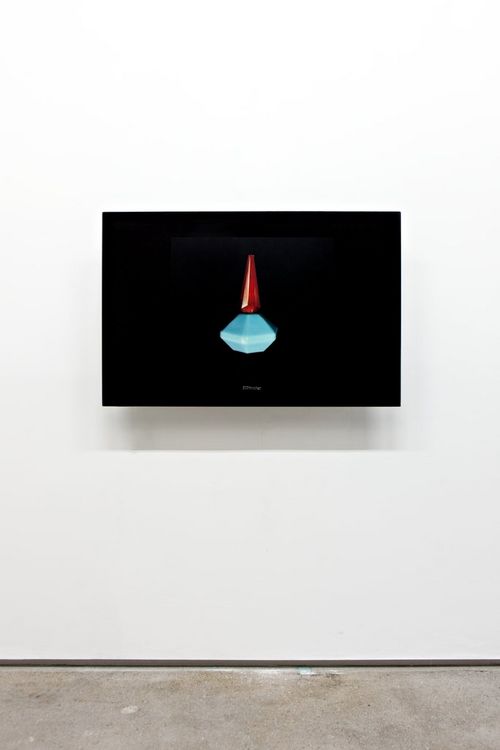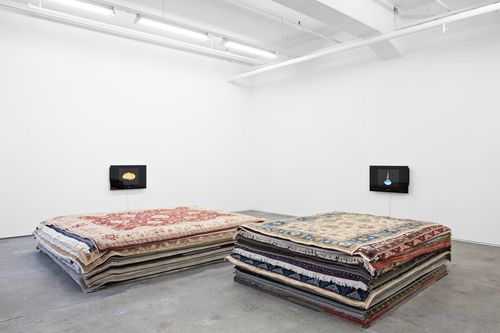 Real Estate, view setup , 2013, Loulou , 2013 and Smokes , 2013
"Growing up in Los Angeles, I have spent a majority of my life in traffic, looking out the window watching disgruntled individuals make their way from point A to point B, then C, into eternity.  You find yourself staring at your reflection in the waxed surfaces of the cars next to you looking for some sense of purpose in the homogenized population of vehicles of the freeways (and in many ways not so free at all). As you continue your journey moving forward, you lean back, and rest your head."  Statement written for "Heavy Hand" and exhibition by Nina Beier at Standard, in Oslo, Norway.
Of any artist working today, 35-year-old hyper-mixed-media artist Nina Beier is creating some of the boldest examples of the contemporary artwork in crisis mode. This has a lot to do with the unstable, in flux, usually-referencing-something-absent, often-crushed-or-pieced-together, and likely-to-change nature of her sculptural explorations.
The Danish-born Beier gets much of her creative impulses from philosophy and literature (Heidegger and Lewis Carroll are recent touchstones). But for all of the theoretical uplift, the end result is provocatively tactile. Her most recent productions include dipping photographic stock images in glue and hanging them to dry on mass-produced household items, thus using an image to utterly envelop an actual thing. Another series involves found secondhand fabrics stuffed together inside a frame to create an almost Arte Povera-esque surface on the verge of busting open.
Beier has been living in Berlin for the past three years after starting her career in London. "I moved mainly because I was attracted to the qualities of an underpopulated city," she says. "I guess the pace of the city is a little slower than other cities I have lived in, but I find the contrary to be true when it comes to the productivity of artists who live here."