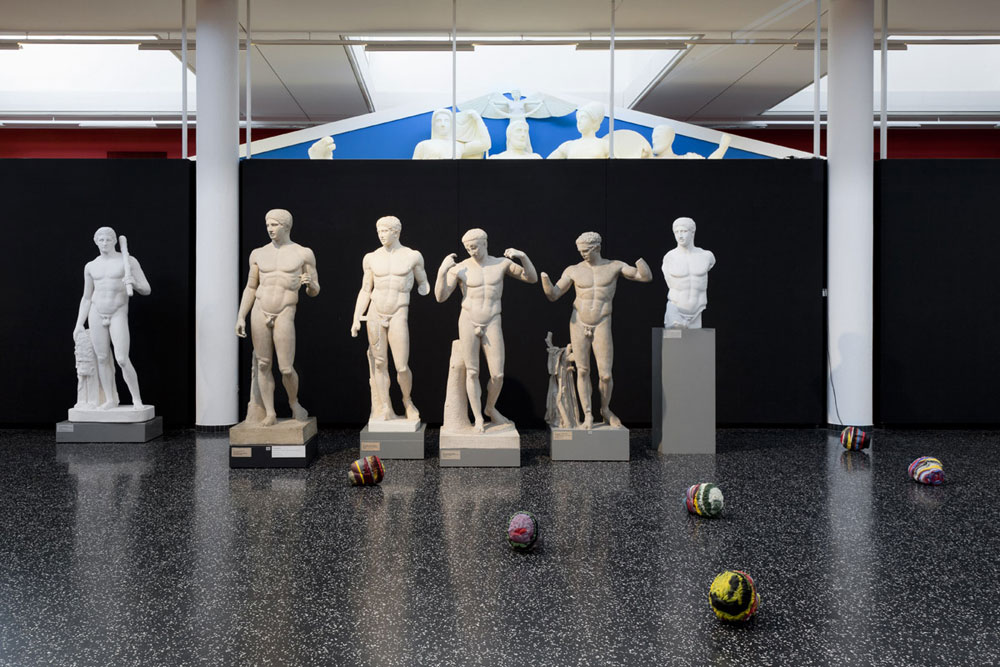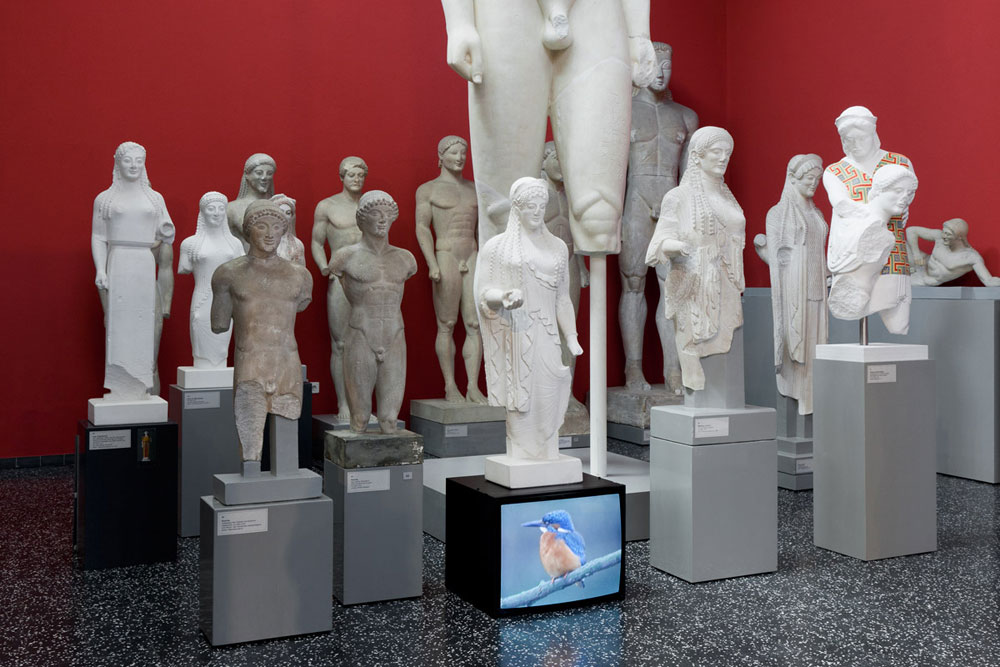 Oliver Laric, Kopienkritik, 2011, Skulpturhalle Basel
Oliver Laric's work seeks to parse the productive potential of the copy, the bootleg, and the remix, and examine their role in the formation of both historic and contemporary image cultures. This process is intimately tied to his intuitive, idiosyncratic brand of scholarship, which he presents through an ongoing series of fugue-like expository videos (Versions, 2009—present), and further elaborates through his appropriated object works, videos, and sculptures, all of which are densely conceptually layered and often make use of recondite, technologically sophisticated methods of fabrication. Straddling the liminal spaces between the past and the present, the authentic and the inauthentic, the original and its subsequent reflections and reconfigurations, Laric's work collapses categories and blurs boundaries in a manner that calls into question their very existence.
Laric (born 1981 in Innsbruck, Austria) lives and works in Berlin. He studied at the Universität für angewandte Kunst Wien. Laric's first solo exhibition in Germany 'Be Water my Friend' took place at Tanya Leighton Gallery, Berlin in 2012. His video work 'Versions' (2012) premiered at Art Statements, Art|43|Basel (14-17 June 2012). Recent solo and group exhibitions include: alienate/demonstrate/edit, Artspace, Auckland (2012); Villa du Parc Centre d'art Contemporain, Annemasse, France (2012); In Other Words, NGBK, Berlin (2012), Lilliput, High Line, New York (2012); Frieze New York (2012); Kopienkritik, Skulpturhalle Basel (2011); Based in Berlin (2011); You don't love me anymore, Westfälischer Kunstverein, Münster (2011); Frieze Projects, Frieze Art Fair, London (2011); Music for Insomniacs, Proyectos Monclova, Mexico D.F. (2011); Priority Moments, Herald Street, London (2011); Memery, Mass MoCA, (2011); Frame, Frieze Art Fair, London (2010); Artists' Video, Vancouver Art Gallery (2010); The World is Flat (curated by Lauren Cornell), X-initiative, New York (2009); Unmonumental, New Museum, New York (2008). Forthcoming group shows include: Detours of the Imaginary (curated by Julien Fronsacq), Palais de Tokyo, Paris (2012); The Imaginary Museum (curated by Bart van der Heide), Kunstverein München (2012); Museum of the Image, Breda, The Netherlands (2012).