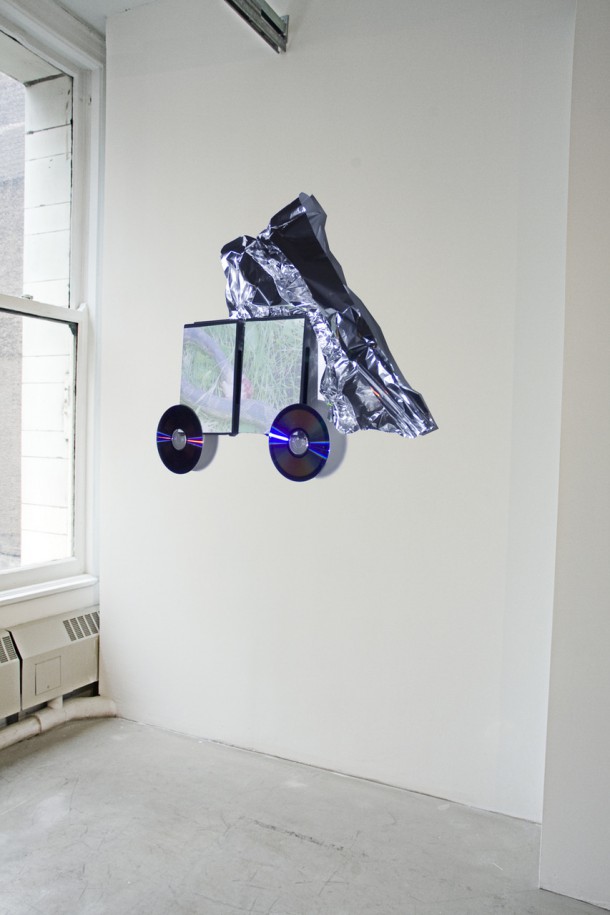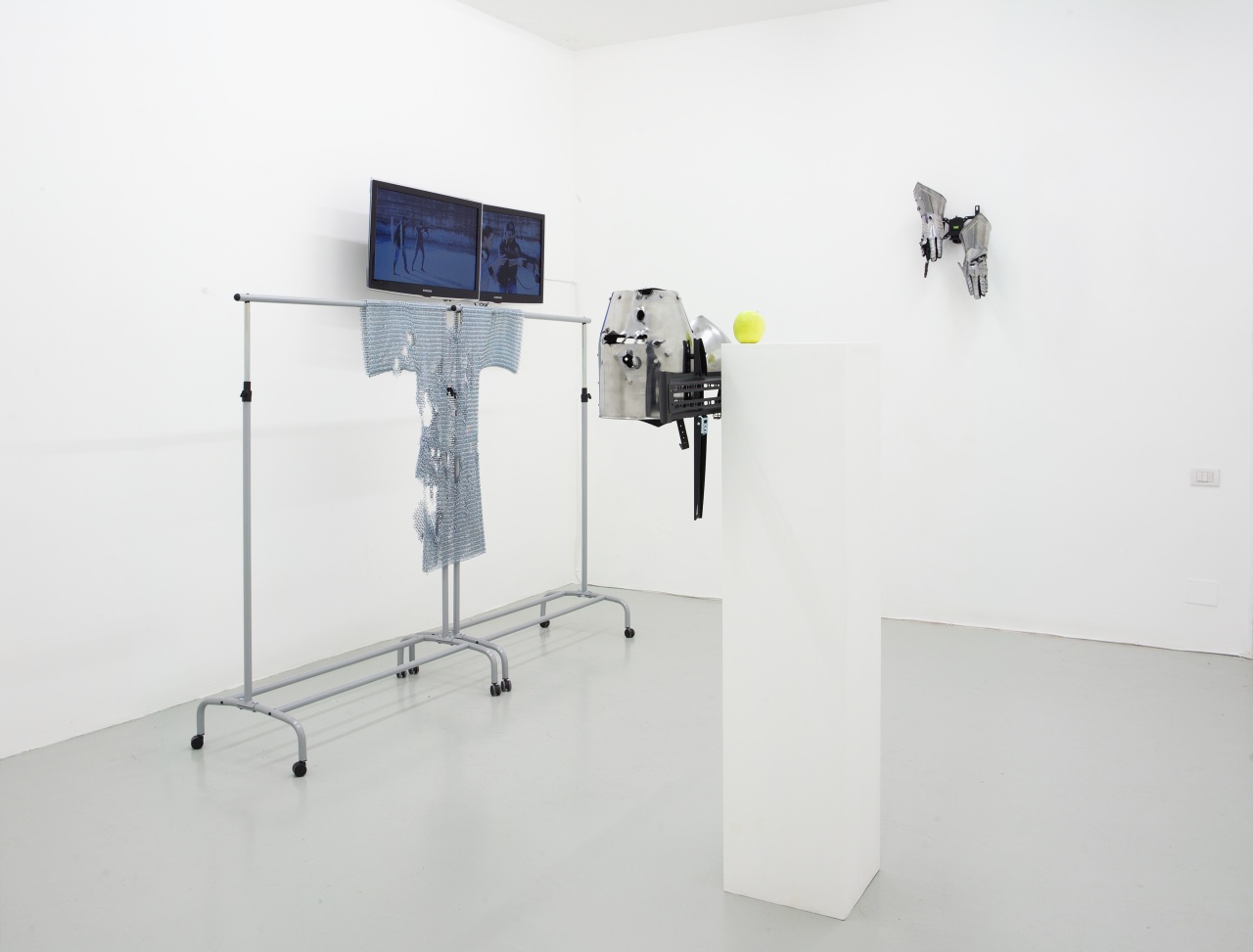 Timur Si-Qin, Untitled, and Installation view of Legend, 2011
Timur Si-Qin speaks about his work in the 2014 Taipei Biennial.
I try to make work that doesn't believe in the separation between culture and biology. To view humans as occupying a special role in the universe—and therefore as outside of nature and separate from other animals—is a theological belief that has no evidence. There never has been nor will there ever be anything "outside" of nature. Of course, just saying that something is natural doesn't mean that it is morally correct or that we shouldn't work to change it. Nature is inherently dynamic and chaotic, and life has always been about a two-way interaction with the environment. The environment changes life, and life changes the environment. The universe is a dance between entropy and complexity. Fortunately, and mysteriously, matter has a tendency to self-organize and determine its own being.
I'm interested in the way commercial images reveal the processes by which humans interpret and respond to the world around them—these are the fingerprints of our cultural image-search algorithms. The interesting question is no longer whether or not the image is a construction, but rather in what ways this process is structured. Common and repeated "solutions" to commercial imagery—cheesy stock photos, pop music, and formulaic Hollywood movies—are all ingrained modes of culture that can tell us something about its materiality and tendencies. When one understands the tendencies of a material—like a blacksmith who grasps the tendencies of metals—one can use that knowledge to activate the item's capacities. In that way, a greater understanding of the materiality of culture may lead us toward unlocking its unrealized capacities.
Nicolas Bourriaud's book The Radicant (2009) probably falls closest to the context he's laid out for the biennial. In both, he emphasizes the importance of a globalized network, and it's an idea that others often miss when they focus on the impact of technology. The digital-native generation is different from previous generations because of the exponential access and confrontation with other cultures that the Internet allows, which facilitates a deprogramming or reverse engineering of one's own culture.