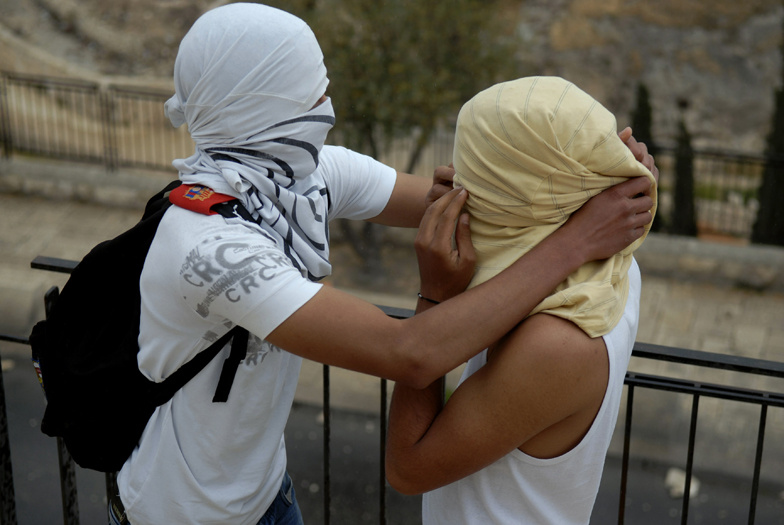 Images from Capricious Magazine, Vol 2, Issue no. 11, Issue no. 13 and Issue no. 14
Swedish photographer Sophie Mörner founded Capricious Magazine in 2004. It is a biannual publication dedicated to showcasing emerging fine art photography. Its contributors and subject matter span the globe and is comprised almost entirely of images. Since Capricious collaborates with guest editors and chooses a new theme for each edition, the material is never lackluster. And while constant change is a primary Capricious trait, there are also definite common visual threads running throughout its history. Capricious has an affinity for things like animals, androgyny, opposition, reclaimed life, lust, natural as well as urban life, intimacy, revolution and nostalgia. Hanna Liden, Ryan McGinley, Esther Teichmann, Nick Haymes, Olaf Breuning, Melanie Bonajo and Skye Parrott are just a few of the dozens of photographers whose early work has been promoted by presence in Capricious. As a leading fine art photography journal, Capricious Magazine occupies a rare and whimsical space between commercial and fashion photography; it operates as both a tool for discovering new talent and as an artists' oasis.
Capricious Magazine was the first-born and led to several other art and culture-related publications. Capricious Publishing has since produced GLU (Girls Like Us), LTTR V, Famous and Screen Capricious (a DVD compilation of short films). Capricious Books is the group's latest endeavor. The first was "The Known World," a photographic collaboration by Anne Hall and Sophie Mörner, released in November 2008, and the second is a monograph, also of photographic work, by Dutch artist Melanie Bonajo, "I Have a Room With Everything." In 2009, Emmeline de Mooij created "Muddy" and in 2010, with AK Burns, Capricious published the first issue of RANDY magazine (a brand new lesbian culture zine). This year Capricious will work together with K8 Hardy to publish her first artist monograph.
Capricious Presents: is a roving curatorial project. Founded in June 2008 as an offshoot of fine art photography publication Capricious Magazine, our exhibitions serve as a physical venues for work of the same "capricious" aesthetic. Our mission is to provide sanctuary away from the city's clamor and strife. Capricious works with emerging artists and to transform spaces according to their own visions and dreams, thus bringing the Capricious generation together.
https://becapricious.com/volumes