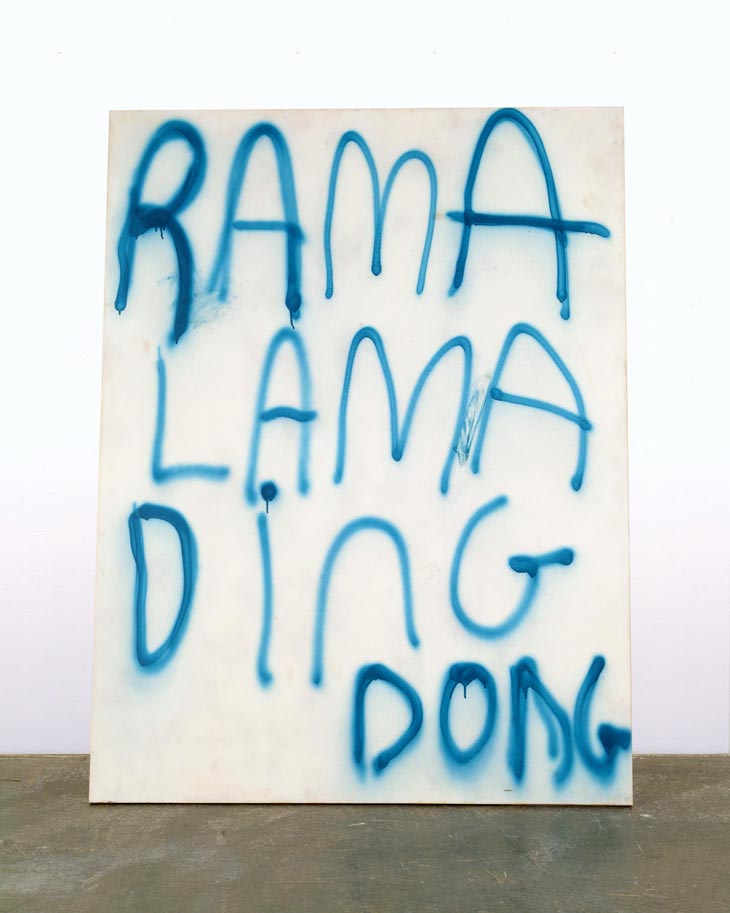 Dan Colen, No Sex No War No Me, 2011 and Rama Lama Ding Dong, 2006
Dan Colen was born in New Jersey in 1979. Exhibitions include the 2006 Whitney Biennial, Whitney Museum of American Art, New York (2006); "USA Today," Royal Academy, London (2006); "Defamation of Character," PS1 Contemporary Art Center, Long Island City, New York (2006); "Fantastic Politics," National Museum of Art, Architecture and Design, Oslo (2006); "Skin Fruit: Selections from the Dakis Joannou Collection," New Museum, New York (2010); "Peanuts," Astrup Fearnley Museum of Modern Art, Oslo (2011); "In Living Color," FLAG Art Foundation, New York (2012); "Meanwhile…Suddenly and then," 12th Biennale de Lyon (2013); "Dan Colen: The Illusion of Life," Inverleith House, Edinburgh (2013); "Help!" The Brant Foundation Art Study Center, Greenwich, CT (2014); and "The L…o…n…g Count," The Walter De Maria Building, New York, NY (2014).
Colen lives and works in New York.