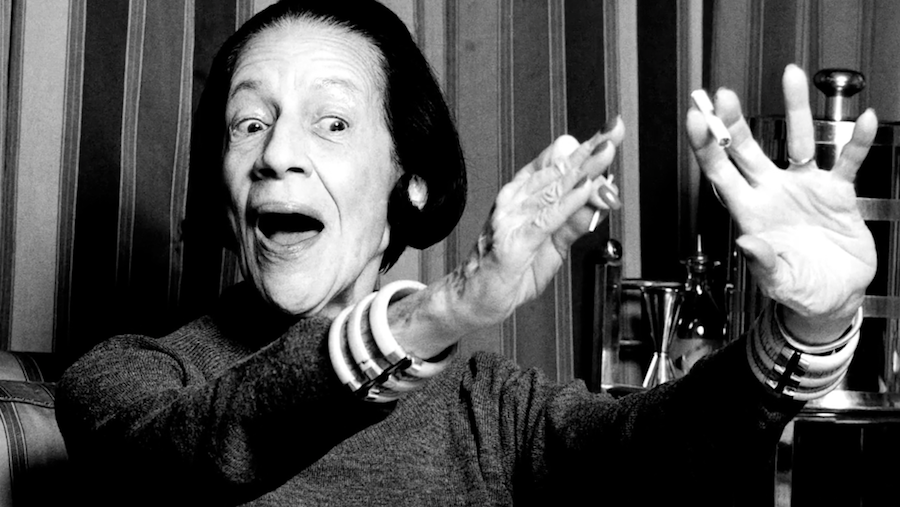 Still from the Documentary, Diana Vreeland, The Eye Has To Travel, 2012
Diana Vreeland, The Eye Has To Travel, Documentary, 2012
Directed By: Bent-Jorgen Perlmutt, Frédéric Tcheng and Lisa Immordino Vreeland
86 min. Biography, Documentary.
"There's only one very good life, and that's the life you know you want and you make it yourself".
During Diana Vreeland's fifty year reign as the "Empress of Fashion," she launched Twiggy, advised Jackie Onassis, and established countless trends that have withstood the test of time. She was the fashion editor of Harper's Bazaar where she worked for twenty-five years before becoming editor-in-chief of Vogue, followed by a remarkable stint at the Metropolitan Museum of Art's Costume Institute, where she helped popularize its historical collections. Diana Vreeland: The Eye Has to Travel is an intimate portrait and a vibrant celebration of one of the most influential women of the twentieth century, an enduring icon who has had a strong influence on the course of fashion, beauty, publishing and culture.
https://www.youtube.com/watch?v=HP3wsNdANhM