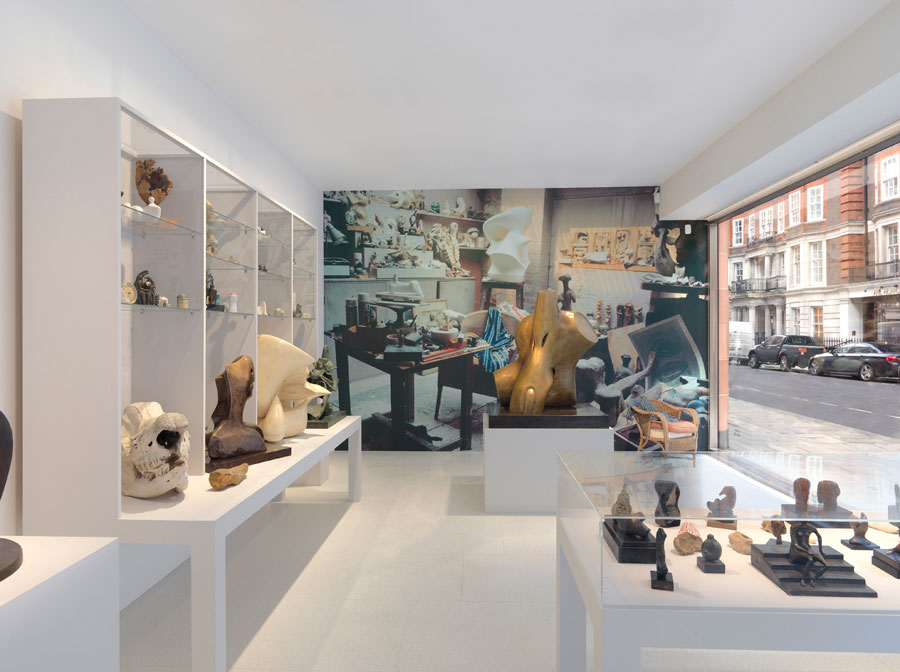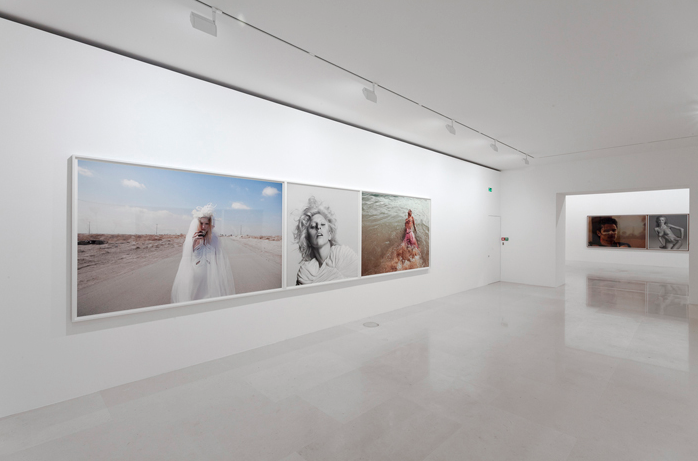 Gagosian Gallery is a contemporary art gallery owned and directed by Larry Gagosian. There are eleven gallery spaces: three in New York; two in London; one in each of Beverly Hills, Rome, Athens, Paris, Geneva and Hong Kong.
Gagosian Gallery began in 1979 in Los Angeles. In 1985, the business moved from Los Angeles to New York. In 1986, Gagosian opened a second space on West 23rd Street in Manhattan. The Gagosian Gallery program made exhibitions of contemporary art, as well as presenting works of Modern art.
In the 1980s, the Los Angeles gallery showed the work of young contemporary artists such as Eric Fischl, Jean-Michel Basquiat and David Salle, as the New York City space mounted exhibitions dedicated to the history of The New York School, Abstract Expressionism and Pop Art by showing the earlier work of Robert Rauschenberg, Roy Lichtenstein and Willem de Kooning.
In 1989, a new and more spacious gallery opened in New York City at 980 Madison Avenue with the inaugural exhibition: "The Maps of Jasper Johns." During its first two years, the Madison Avenue space, once used by Sotheby's, presented work by Yves Klein, Andy Warhol, Cy Twombly and Jackson Pollock. Shortly after, artists such as Walter de Maria, Philip Taaffe, Francesco Clemente, and Peter Halley joined the gallery.
In spring of 2000, Gagosian became an international gallery with the opening of a Caruso St John-designed space on Heddon Street in Picadilly, London, then the largest commercial art gallery in the city. The U.K. gallery inaugurated its exhibitions program with a performance by the Italian artist Vanessa Beecroft, followed by an exhibition of works by Chris Burden. In September 2000, in New York, Gagosian held the Hirst show, Damien Hirst: Models, Methods, Approaches, Assumptions, Results and Findings.
A second London Gallery, also designed by Caruso St John, on Britannia Street, opened in May 2004 with a paintings and sculpture show by Cy Twombly. Comparable to the Chelsea exhibition space in size, this addition was then the largest commercial art gallery in London. It accommodated large sculpture, video pieces and installations such as Martin Kippenberger's show, The Magical Misery Tour, Brazil. The Heddon Street location closed in July 2005, and a new storefront space on Davies Street opened simultaneously with an historic exhibition of Pablo Picasso prints.
In 2010, Gagosian opened its Paris gallery at 4, rue de Ponthieu, where it debuted with an exhibition of five new acrylic abstracts and five bronze sculptures by Cy Twombly. Priced between $4 million and $5 million each, all the paintings sold before the gallery officially opened. Located off Rue du Rhône in Geneva's business district, a 140-square-metre Art Deco space was opened as the gallery's Swiss outpost later that year.
In early 2011, the gallery, which has had a representative in Hong Kong since 2008, opened a 5,200-square-foot (480 m2) facility at the Pedder Building there. The outpost was inaugurated with an exhibition by Damien Hirst. That year, a survey of dealers in The Wall Street Journal estimated that Gagosian Gallery's annual sales approached $1 billion. In May 2011 alone, roughly half the works for sale by the major auction houses in New York (evening sales only) were by artists on the gallery's roster.
In October 2012, Gagosian Gallery opened a new gallery outside of Paris in Le Bourget. Designed by architect Jean Nouvel, the 17,760-square-foot (1,650 m2) space is the 12th Gagosian location worldwide.