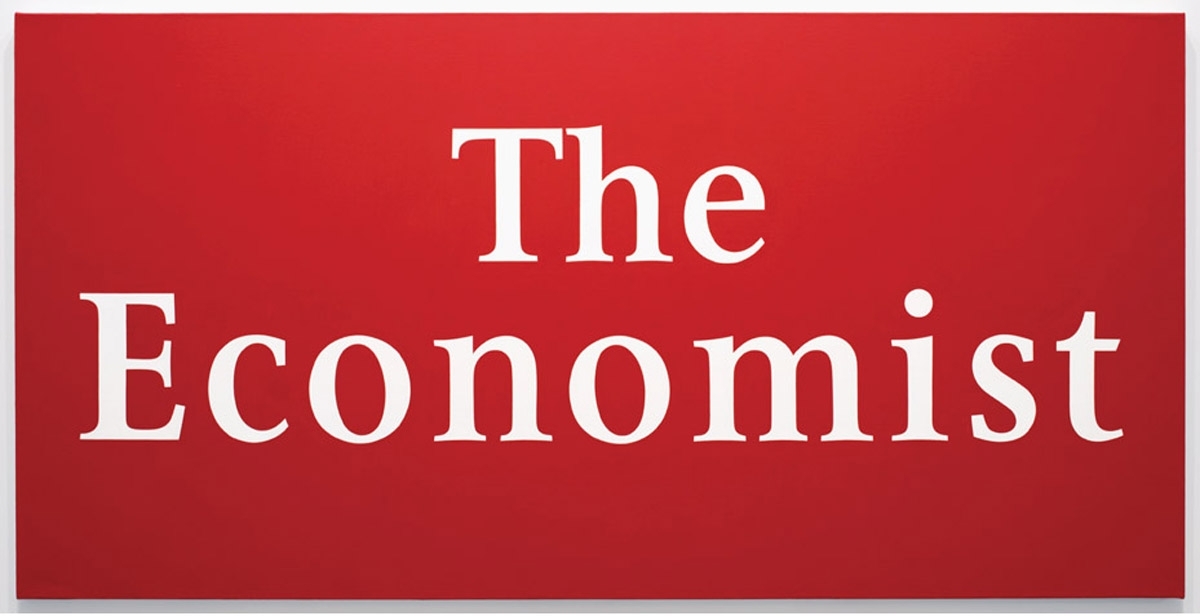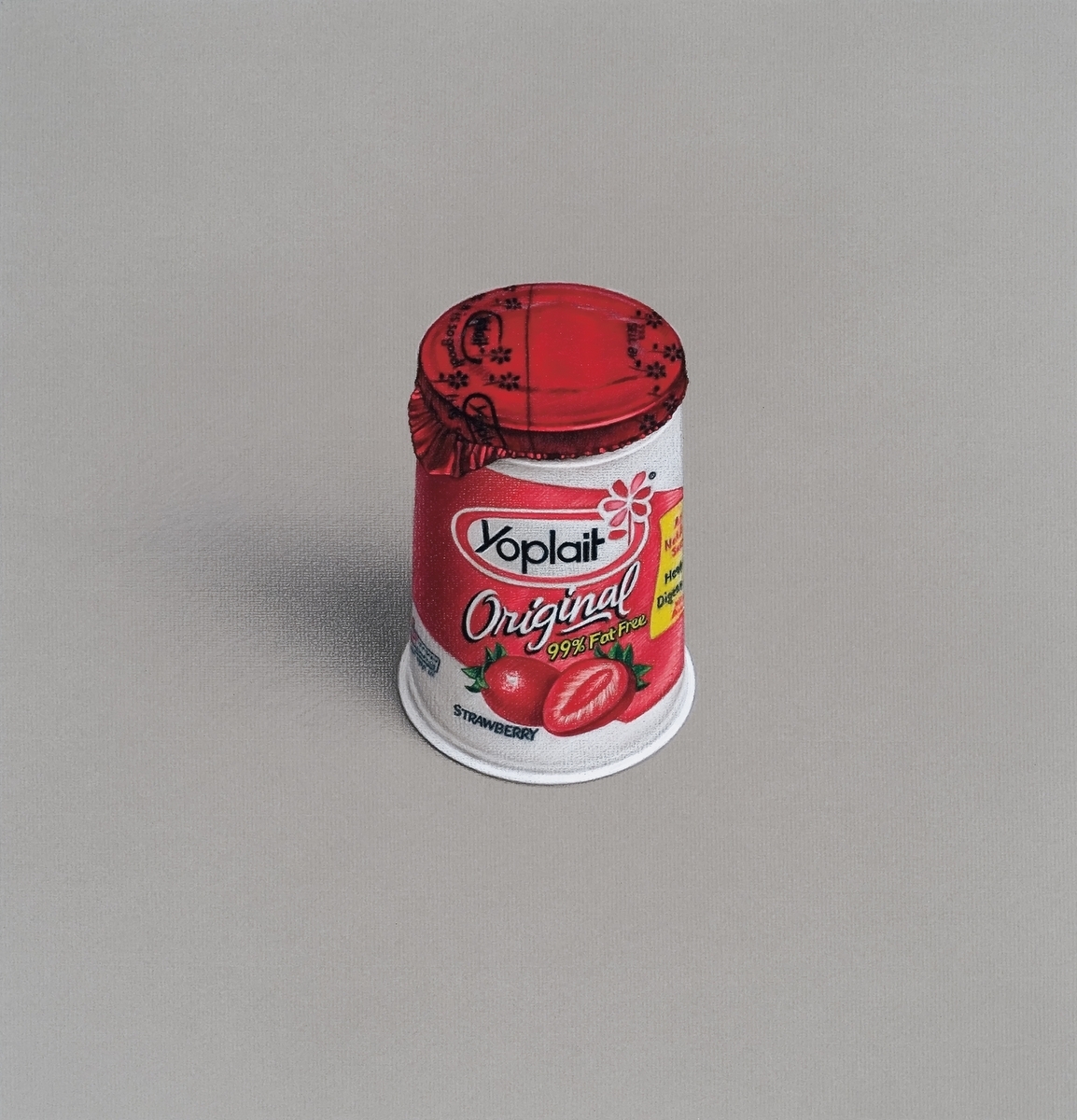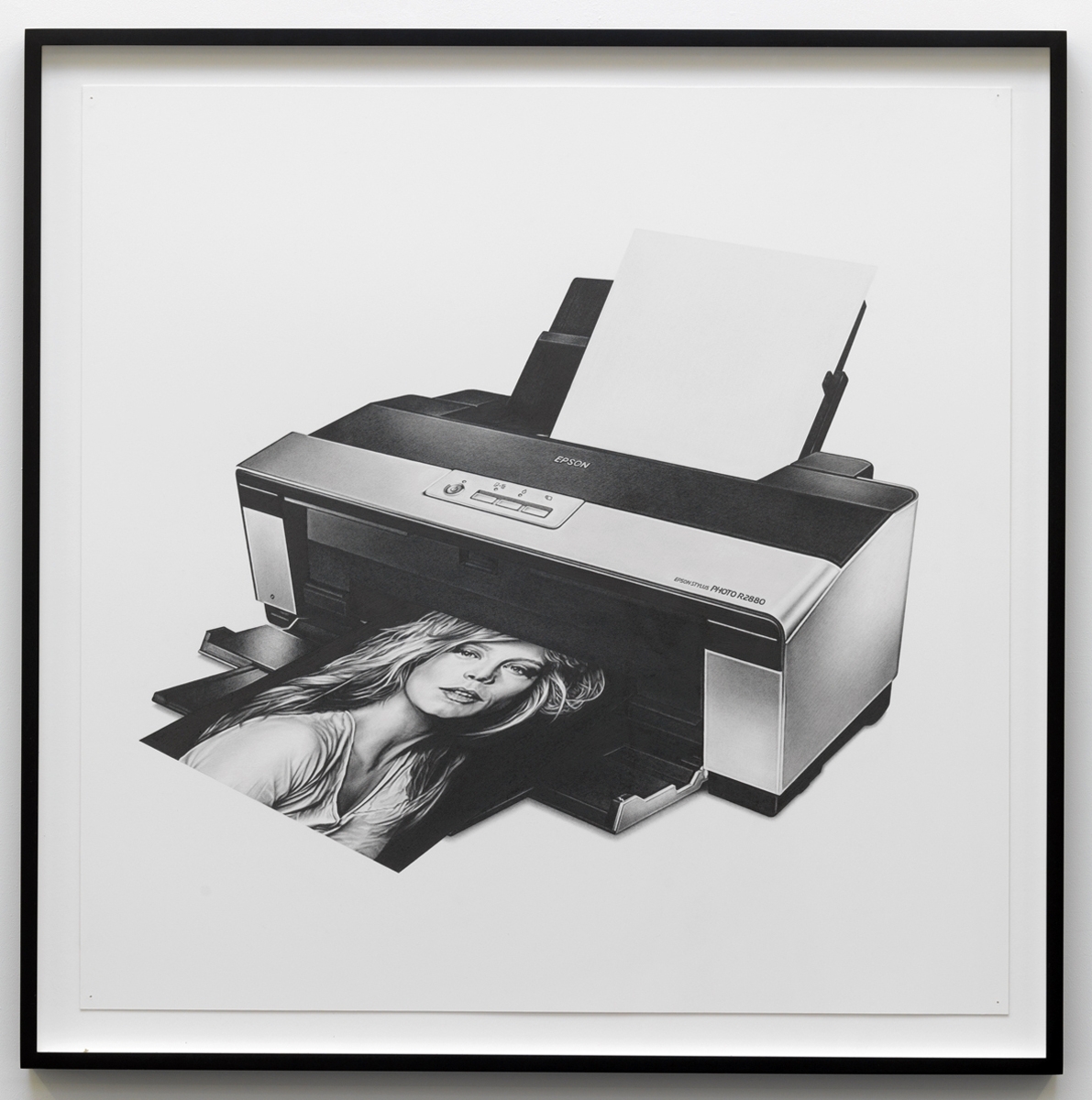 Mathew Cerletty, The Economist, 2007, oil on linen, Yoplait, 2007, colored pencil and gouache on paper and Epson, 2009 graphite on paper
Since the early 2000s, Mathew Cerletty has been earnestly stretching the possibilities of figurative painting while cleverly subverting much of what we have come to expect from both realism and hyperrealism. Transitioning from his early, psychologically compelling portraits to more abstracted takes on household products and text-based images, Cerletty has been probing some amazingly banal subject matter as a challenge to the transcendent promise of traditional painting and to his skills as a draftsman.
Mathew Cerletty was born on 1980 in Milwaukee, Wisconsin New York. Matthew Cerletty's paintings encapsulate a cosmopolitan air with their voguish finish and ambivalent sexuality. Presenting a fragmented body, Cerletty's untitled trade's image for the fetish of gesture, his absent figure reduced to an intimation of style. Rendered as graphic form against an empty slate colored ground, Cerletty's hands seem strangely foreign and empirical. Classically positioned, Cerletty sets his study as abstracted intrigue, his opaque white sleeve and purple nail polish convert the representational to formalist balance, constructing the sublime through the simplicity of casual expression.
Matthew Cerletty's Untitled reconsiders the figure as an abstracted strategy of design. Set on a cold ground, his torso is centered as an obsessional focus of concentration. Rendered with painterly impasto, his shirt becomes a slacker study of illusionary space: its simplified cartoon form balancing between graphic flatness and 3D perspective, the stylised shadow alluding to sculptural form reinforces the planar surface. The addition of the hands converts Cerletty's painting from compositional study to relational subject, infusing traditional line, shape, and tone with dandyish and charismatic personality.

Mathew Cerletty's work ranges from acutely rendered realist paintings and drawings to text based work distilling images of lifestyle ideals. Throughout his practice Cerletty defines the rules of attraction, using the formal qualities of painting to explore the principles of beauty and fixation. In N, traditional imagery is exchanged for a simple letter: a person's initial, empty logo, generic mark, or graphic design. Set on a textured white ground, the letter's painterly domination commands with its force of expression and charismatic humour. Rendered in envy-green and adorned with anthropomorphic eyes, N assumes centre of attention as typeface of sheer vanity.