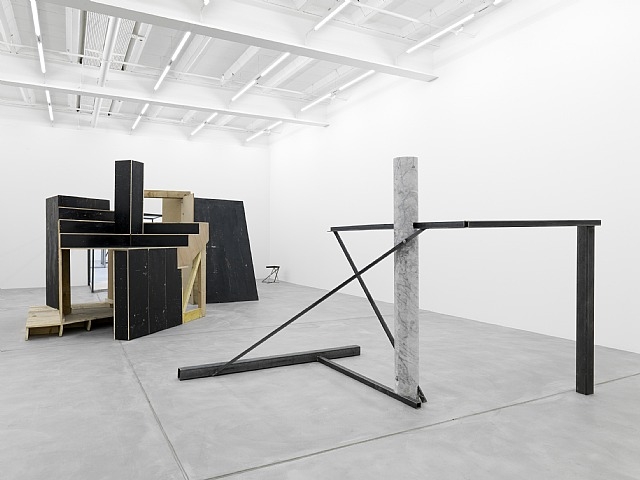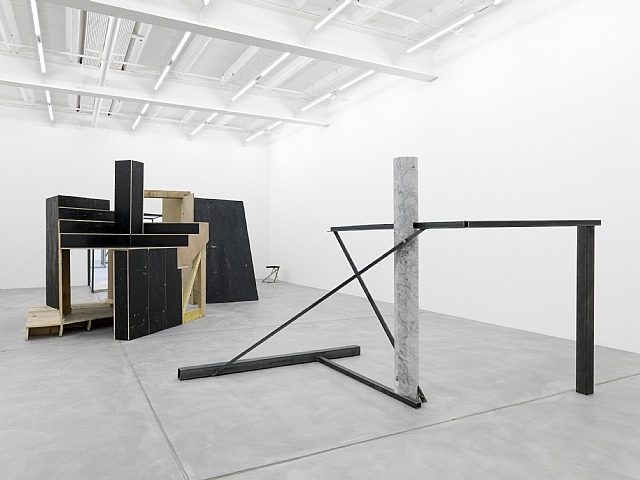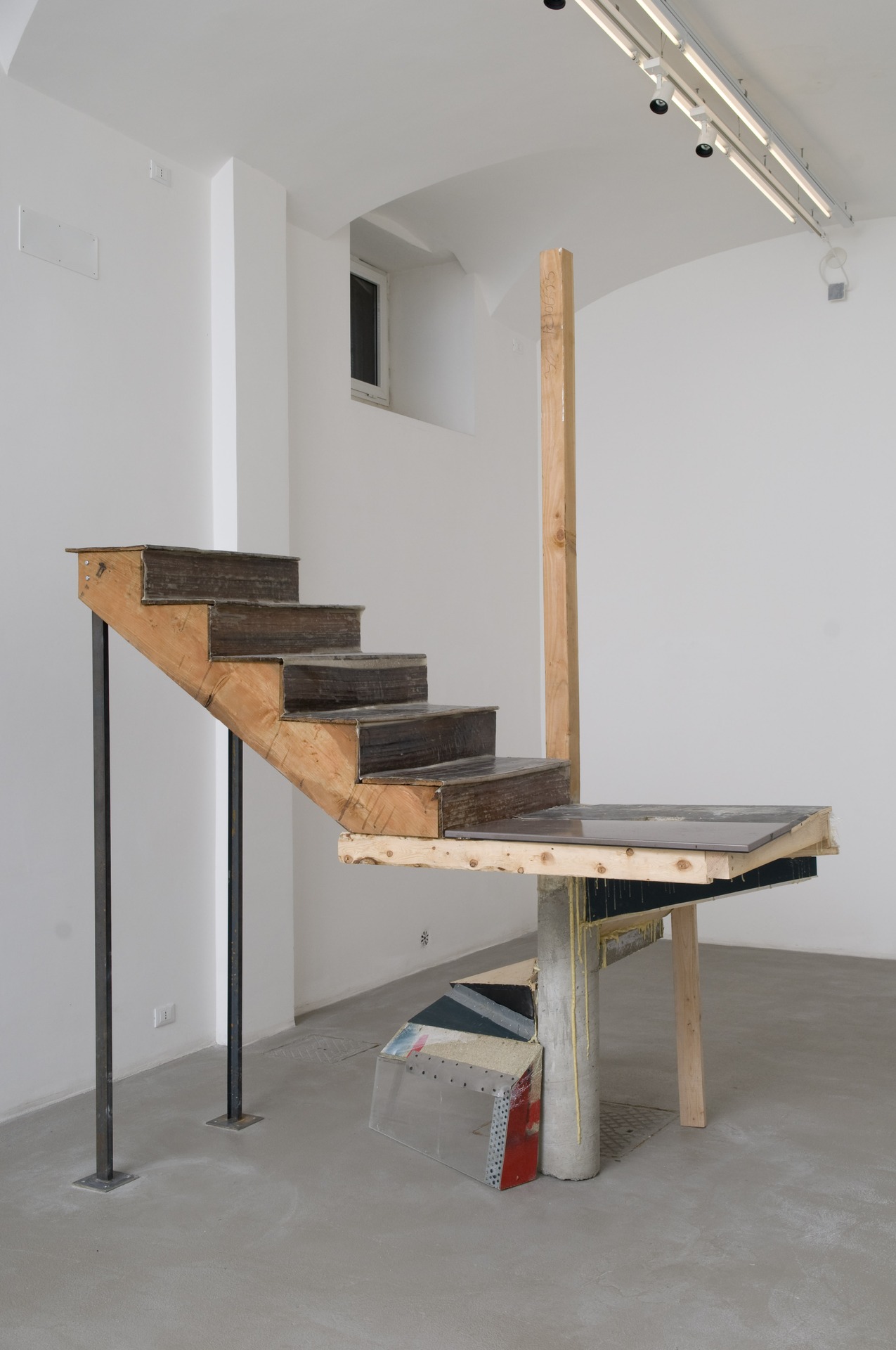 Installation view, Manual Labour, 2012 and Oscar Tuazon and Elias Hansen, Untitled (Kodiak Staircase), 2008
Born in 1975,  Oscar Tuazon grew up outside Seattle, coming of age watching bands like Mudhoney and Nirvana. Having graduated from the elite Independent Study Program at New York's Whitney Museum in 2003, he cut his teeth working for renowned extremist Vito Acconci, a performance artist and poet-turned-architect.
After moving to Paris in 2007, Tuazon set up the gallery castillo/corrales with a group of artist and curator friends, and the past three years have seen his constructions of wood and concrete take over exhibition spaces across Europe.
Inspired by what he calls "outlaw architecture", Tuazon channels the freethinking of hippy survivalists who decide to go off-grid. Comprised of a combination of natural and industrial materials, the sculptures and installations of Oscar Tuazon reference minimalist sensibilities, extreme do-it-yourself aesthetics and vernacular architecture.
His works maintain an improvised, precarious quality that draws upon his long-standing interest in how the built environment is redefined and redesigned by the act of inhabitation.
Tuazon says, "I hope that the effect of my work is mostly physical. That's what I like; walking through something, having an experience of the weight of things, or an experience of balance… That kind of really basic physical thing makes the work interesting; it makes it disarming and strange."
Oscar Tuazon lives and works in Los Angeles.