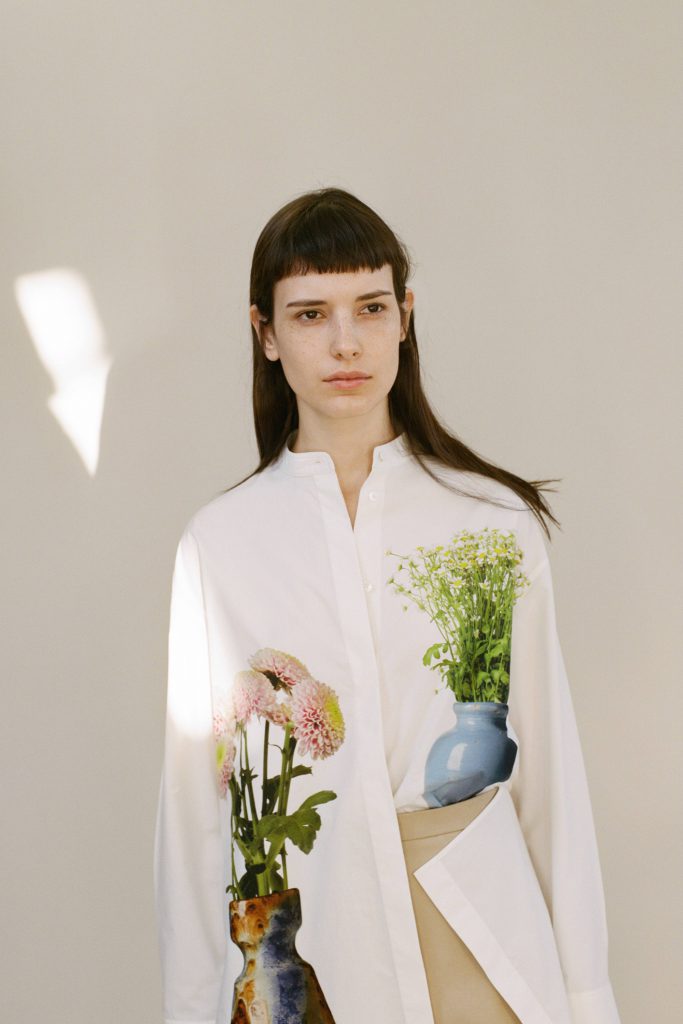 Ports 1961,  Pre-Fall 2017, London, 2017
Ports 1961 is one of those sleeper labels, which, once discovered, women tend to be evangelically enthusiastic—if not, quietly smug—about wearing. Since Natasa Cagalj took over the direction of the womenswear here, she's been developing a set of strengths—the things she does with shirts, pants, knitwear, and coats, in particular. Here, for instance, is the place to source a statement shirt (for want of a better term) with extra-long cuffs and panels to tie and wrap, and to get ahead on the wide-pant look, which is gaining traction for Fall.
Her fits are accurate, and the quality—of crisp striped shirting and supple, floppy knits—is judged against the reality of what her mostly female team would spend money on. Evidently, they're a resourceful lot, too: The prints of flowers are their own photos of vases they have around the studio, which is in London's Clerkenwell. That last fact has been a bit of a well-kept secret, so far—but not for much longer. Ports 1961 is relocating its runway show from Milan to London Fashion Week in February.
Text: Sarah Mower, http://www.vogue.com/fashion-shows/pre-fall-2017/ports-1961.
All images belongs to the respective artist and management.