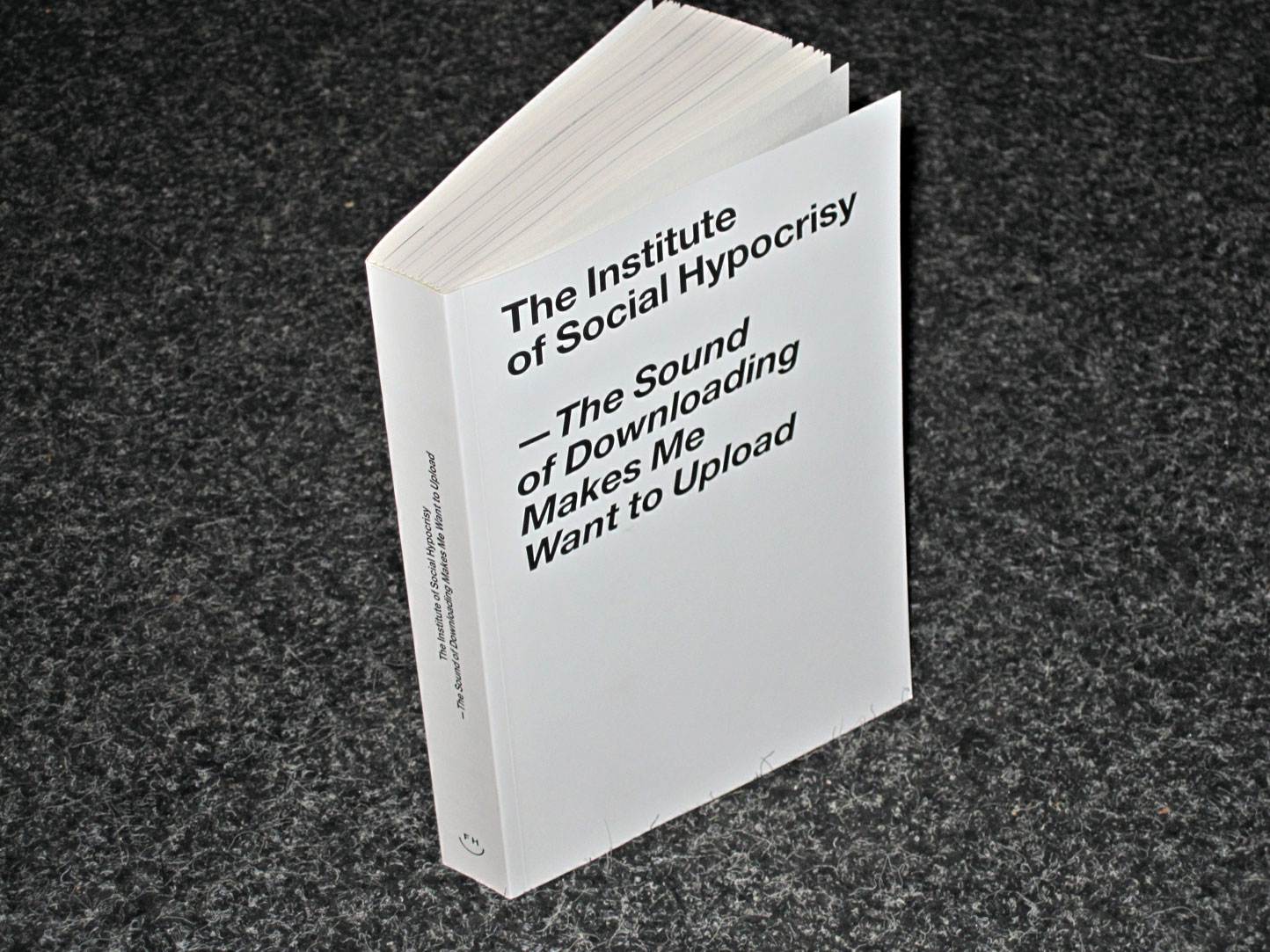 The Sound of Downloading Makes Me Want to Upload, The Institute of Social Hypocrisy, 2010
Published by Lauren Monchar & The Institute of Social Hypocrisy. Edition of 1000
Edited by Victor Boullet, the resulting collection of essays, images and musings reveals the disparate perspectives of the various up and downloaders. It illustrates how the internet is used and manipulated as a creative tool and is a font of information and communication at every level.
Contributors include Peter J. Amdam, Markus Thor Andresson, Theodor Barth, Sophie Barth, Rasmus Thirup Beck, Victor Boullet, Merlin Carpenter, Lorenzo Cirrincione, Keren Cytter, Guy Debord, Bill Drummond, Paul Andreas Enger, Matias Faldbakken, Bentley Farrington, Ullrich Fichtner, Anna Franck, Gilbert & George, Evan Haning, Nate Harrison, Iselin Linstad Hauge, Karl Holmqvist, Jason Hwang, Marte Johnslien, Ray Johnson, Brian Kennon, Svein Kojan, Adam Kurdahl, Oliver Laric, Pablo Larios, Matthieu Laurette, David Lewis, Tobias Madison, Edie McKay, Bjarne Melgaard, Han Nefkens, Hans Ulrich Obrist, Tommy Olsson, Matt Packer, Richard Parry, Dr Nina Pearlman, Thomas Petitjean, Joe Scanlan, Chris Sharp, Sutton Lane, Kristian Skylstad, Kristina Skylstad, Brad Troemel & Jonathon F. Williams.