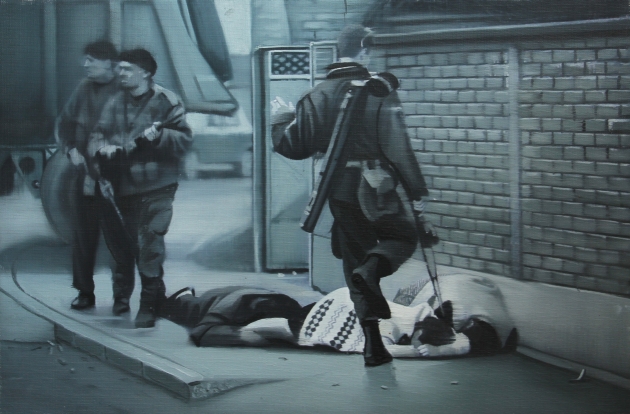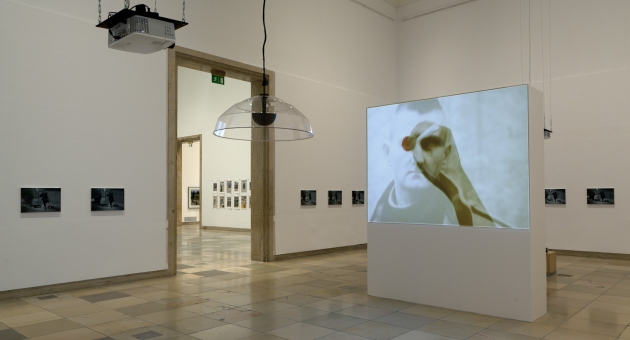 Radenko Milak, What Else Did You See? I Couldn't See Everything! (No. 5), 2010–2012 and Installation view of the Exhibition
Image Counter Image, 10 June – 16 September, 2012
Hause der Kunst,Prinzregentenstraße 1, Munich
The exhibition Image Counter Image at Hause der Kunst, presents artistic positions that focus on the critical analysis of violent conflicts in the media, beginning with the First Gulf War of 1990-1991 to the September 11, 2001, terrorist attacks on the World Trade Center, and ending with the events of the Arab Spring of 2011.
Media coverage has changed significantly in the last two decades. While the media image of the First Gulf War was based on a memorandum that advised units of the United States military to channel information flow to serve the military operation's political objectives, the images of the attacks on the New York World Trade Center on September 11, 2001, were transmitted on all possible channels. They showed a worldwide audience its own, and global, vulnerability. Through the Internet and, more recently, via Web 2.0's social media, communication channels have been expanded to include opportunities for direct peer-to-peer exchange. Because of their decentralized structures, these channels are difficult to control and are used as an alternative source of reporting on political events.
The question remains who, in this changing media landscape, tries to secure control of both the production and interpretation of the content, and what purpose it serves.