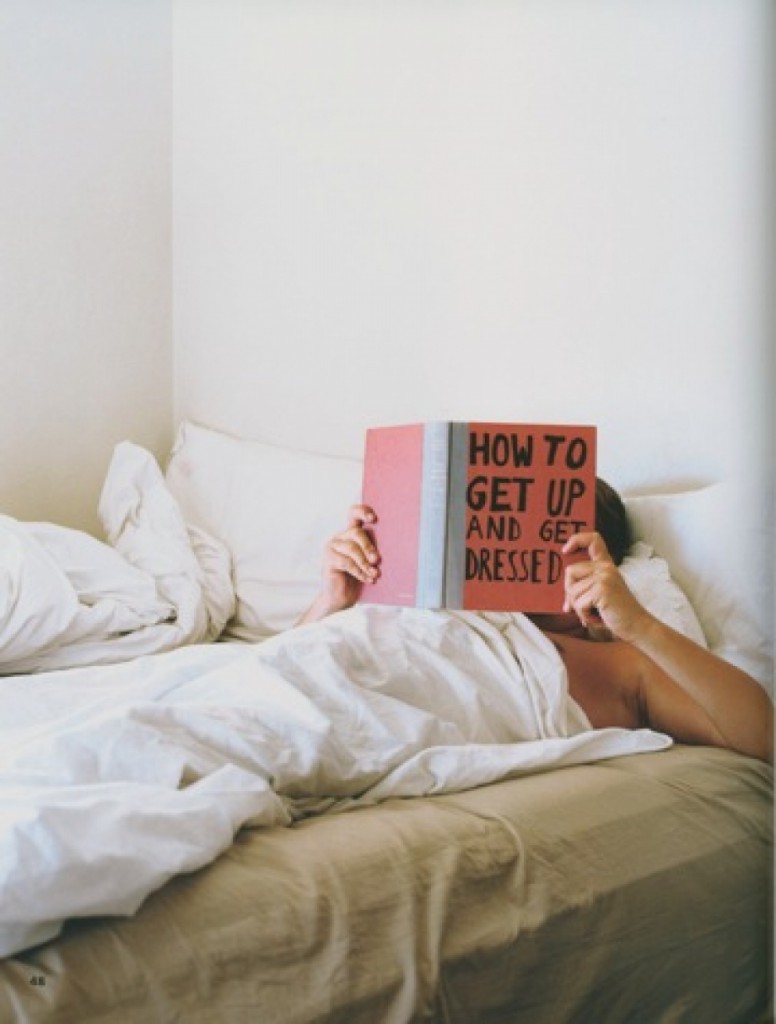 The Trouble with Productivity, 11 January 2012
Institute of Contemporary Arts
Artists, writers and curators today, more than ever, take part in a time-pressured culture of high performance.
Can you be productive by not being productive? Are there artistic possibilities in exhaustion, failure and laziness? Those were among the questions posed at the ICA last week during a discussion between the writer and critic Laura McLean-Ferris, the curator Paul Pieroni, and the writer and philosopher Lars Iyer (all of whom are unusually productive, we audience members couldn't help noticing).
McLean-Ferris opened with reference to a number of articles written a few years ago when the art market was at an "overblown" level: Dan Fox observed in Frieze Magazine (of which he is associate editor) that the art world had developed into "a high-turnover, high-visibility international activity that everyone wants a slice of", and expressed an uneasiness about galleries' sleek corporate architecture and vague but authoritative-sounding art-speak, which he suspected to be somewhat at odds with the ways in which artists actually work. In a piece entitled "I Can, I Can't, Who Cares", the critic and curator Jan Verwoert, troubled by the relentless pressure on creative types to "perform", looked around for interesting and amusing examples of "unwillingness, non-compliance, uncooperativeness, reluctance or non-alignment".
One example is the work of the Croatian artist Mladen Stilinović, whose photographic series "The Artist at Work" (1978) shows him lying in bed. Stilinović is the author of a manifesto, "In Praise of Laziness" (1993), in which he describes laziness as "the absence of movement and thought, dumb time – total amnesia. It is also indifference, staring at nothing, non-activity, impotence. It is sheer stupidity, a time of pain, futile concentration". Those "virtues of laziness" are important factors in art, he says: "Knowing about laziness is not enough; it must be practised and perfected".
McLean-Ferris pointed out that Herman Melville's Bartleby the Scrivener – who discombobulates his Wall Street colleagues with the refrain "I would prefer not to" – has become a sort of model for non-compliance among artists. Étienne Chambaud produced a neon sign that reads "I would prefer not to too" (2007), which never gets switched on. Pilvi Takala spent a month in the marketing department of the accountancy firm Deloitte, where she filmed herself doing nothing all day for her installation The Trainee (2008). Only a few people knew that she was not an ordinary worker. As it says on Takala's website: "these acts, or rather the absence of visible action, slowly make the atmosphere around the trainee unbearable . . . . What provokes people in non-doing, alongside strangeness, is the element of resistance. The non-doing person isn't committed to any activity, so they have the potential for anything".
Paul Pieroni was keen in his talk to "recalibrate ideas about how we might understand procrastination". While acknowledging that it can be straightforwardly evasive – he confessed that when he was supposed to be preparing for his ICA appearance he went out and bought a carbon monoxide detector, having created "a ridiculous context where I might die" – he said that procrastinatory "counter-activity" can be important in art production, "especially when we're not sure what the priorities of our actions are".
Counter-activity can have value even if the original goal is discarded entirely, he said: his friend Mike Harte, who at one time aspired to be an artist but always seemed to find something else to do (sitting about, karaoke, eating Choc Dips – we were treated to a little slide show), used to write letters full of trivia, newspaper cuttings and "general nonsense" to his friend Jamie Shovlin, who was then studying at the Royal College of Art. Shovlin kept the letters and made them into an art project of his own, Mike Harte – Make Art, which was commissioned by the collective art collection V22. Pieroni has lately been researching what he calls the effluvia of office work – which include humorous pictures and signs such as the ones on this page (other slogans include "A tidy desk is a sign of a sick mind") – for the exhibition Xeroxlore, which opens tomorrow, January 20, at SPACE.
Lars Iyer's subject was the common view of consumers versus producers: consumers are suggestible and easily manipulable, while producers are in control, in charge. He finds the modern notion of the producer problematic: in an age of neoliberal capitalism, he said, to be a producer is to be a capitalist entrepreneur; and very often what producers are marketing – through social media, for example – are not artworks, but themselves. The ICA audience, a large, mostly young crowd (Mike Harte was there – I spotted him in the bar afterwards), asked some interesting questions in relation to this; McLean-Ferris answered one about productivity and internet use with the comment that people who upload a lot of material tend to be particular kinds of people, who can set the agenda in ways that may not be obvious.
Iyer suggested in a recent article in the White Review that great literature was over, and that modern writers were sullied by their active involvement with the marketplace. At the ICA he told us that if writing is to be successful today, it should respond "to the ways in which we arse about when no one's watching us". Iyer's compulsively readable, funny and touching novel Spurious (2011) started as an attempt, in the form of a blog, to answer a serious philosophical question. "What I found myself doing instead", he told us, "was recording the stupid conversations I'd had with a friend of mine".