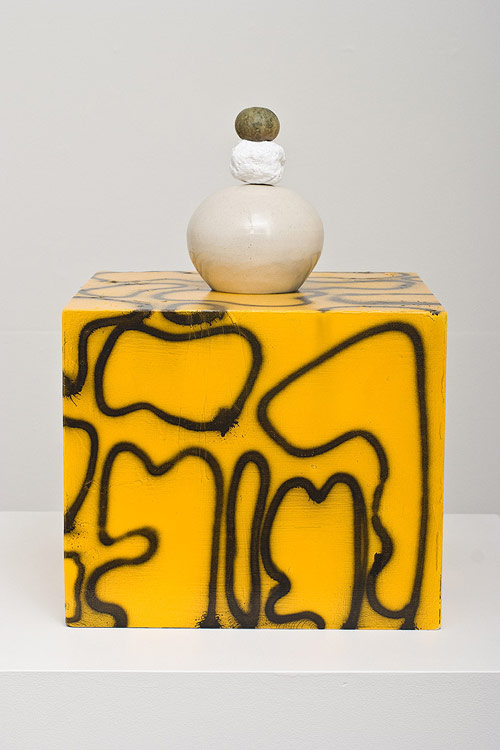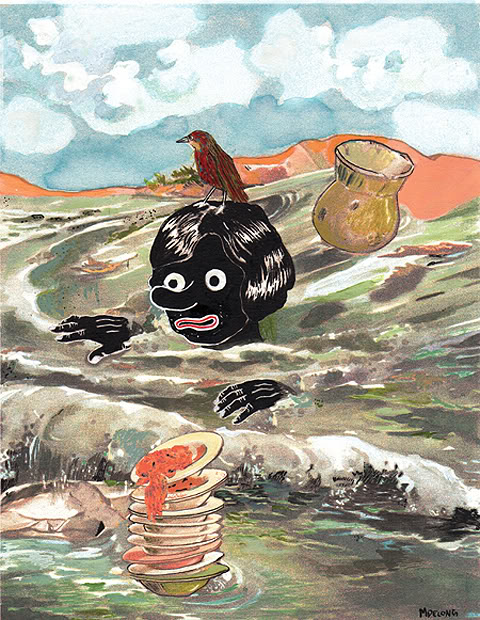 Mark DeLong, Untitled, 2011
Mark DeLong, born 1978 in New Brunswick, is a self taught artist working in a variety of mediums including drawing, painting, sculpture and video.
His work has been displayed at Colette, Paris; Bee Studios, Tokyo; Spencer-Brownstone Gallery, New York; Abel Neue Kunst Gallery, Berlin; Perugi Art Contemporenea, Padova, Italy; Museum Of Contemporary Canadian Art, Toronto; LES Gallery, Vancouver; Little Cakes, New York; and Cooper Cole in Toronto. Delong has collaborated with such artists as Paul Butler, Jason McLean, Jacob Gleeson, and Geoffrey Farmer. His work has been seen in Border Crossings and Canadian Art Magazine and he has published books with Nieves, Switzerland; Seems Books, and TV Books in New York. DeLong currently lives and works in Vancouver, Canada. DeLong will be participating in a two person exhibition at Cooper Cole in March 2013 with artist Joseph Hart.