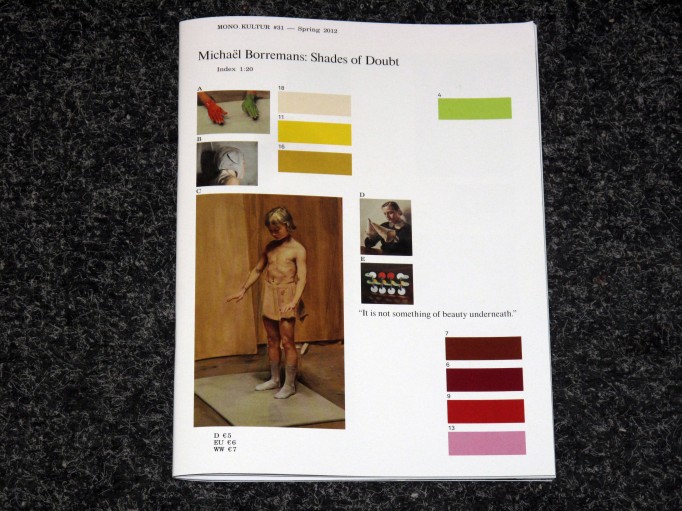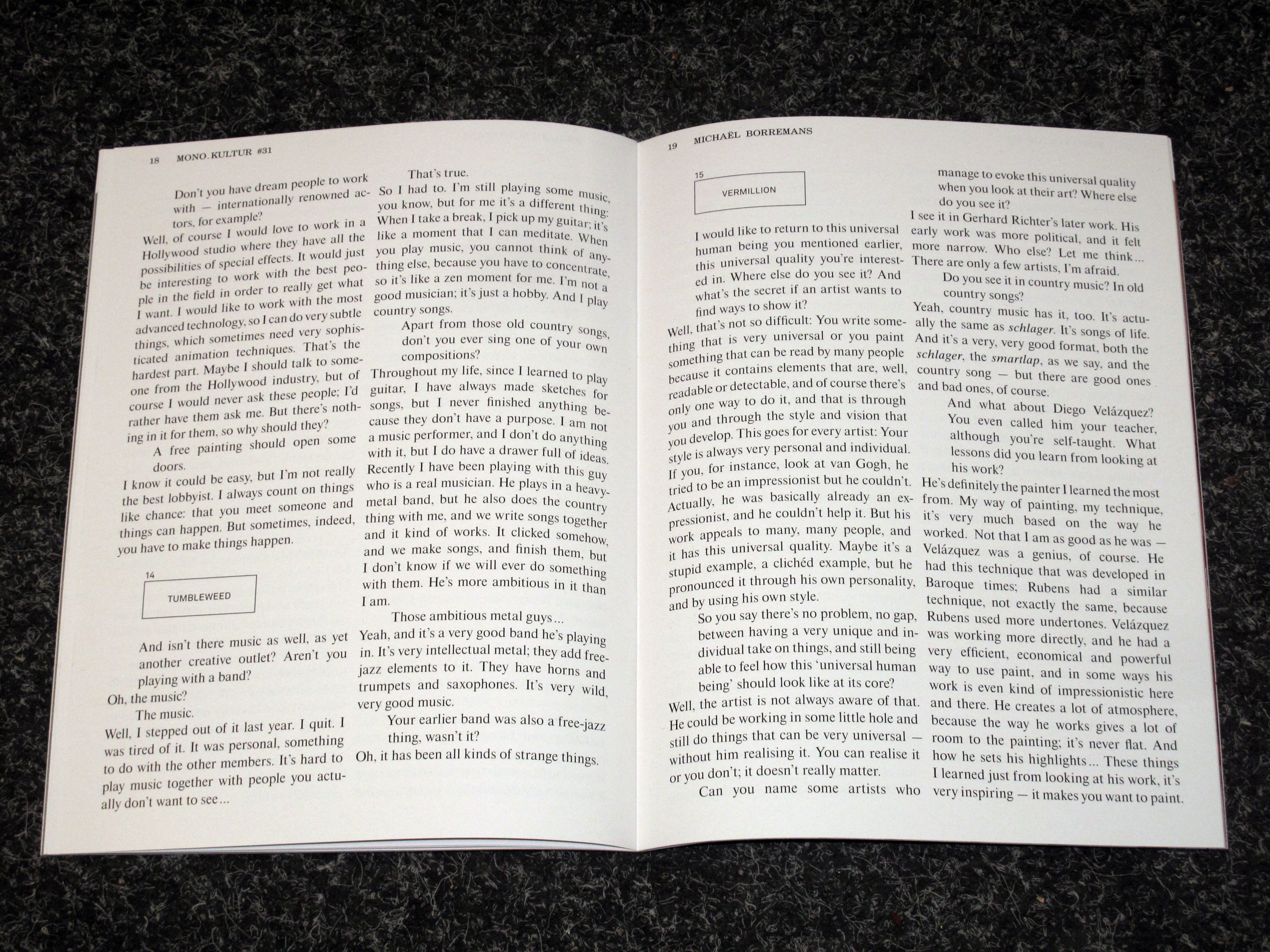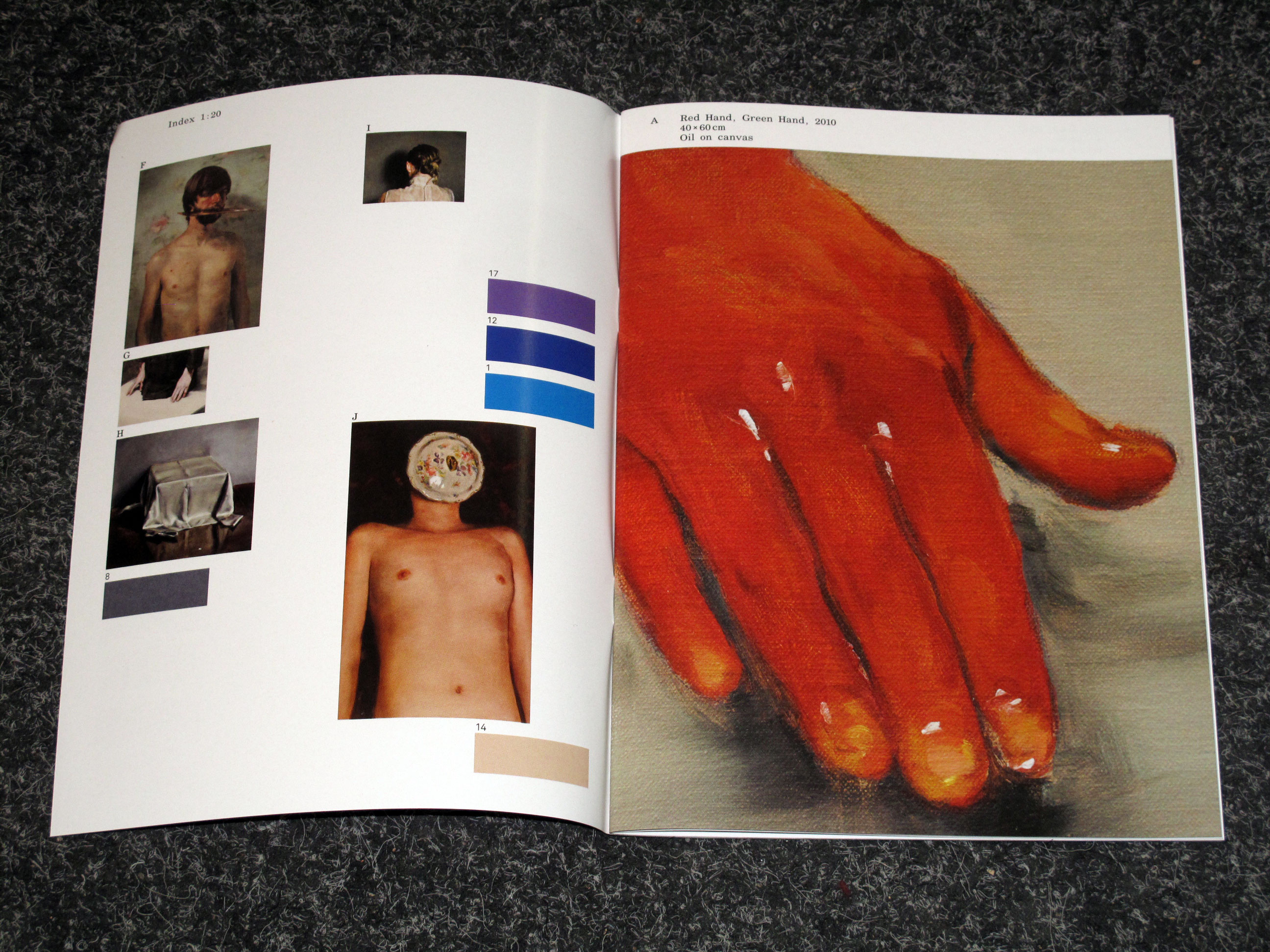 Michaël Borremans, Shades of Doubt, It is not something of beauty underneath, 2012
When Belgian artist Michaël Borremans first presented his paintings to the world at the tender age of 37, he immediately caused a stir in the art scene. His realistic yet mysterious figurative images subtly draw one to the centre of a question which remains permanently unspoken. Through the combination of his immaculate painting techniques, using muted tones and classic compositions, and the puzzling scenarios that are at the heart of his work, the artist brings together both:
melancholy and humour.
Signed by the prestigious David Zwirner gallery in New York, Borremans represents the modern reincarnation of the classic painter, in the same league as his colleague and friend Neo Rauch. Recently, Borremans also started translating his mysterious scenarios into abstract short films, which have been shown at Berlin Biennial 2006, among others. He lives and works in Ghent.
With mono.kultur, Michaël Borremans talked about the mystery at the heart of painting and life in general, his commission for the Belgian Queen, and why he needs to wear his Sunday suit when he goes to work.
The issue features a whopping 20 plates of Michaël Borremans' paintings, all printed in lifesize scale, allowing you to examine the technical mastery behind his work in breathtaking detail.