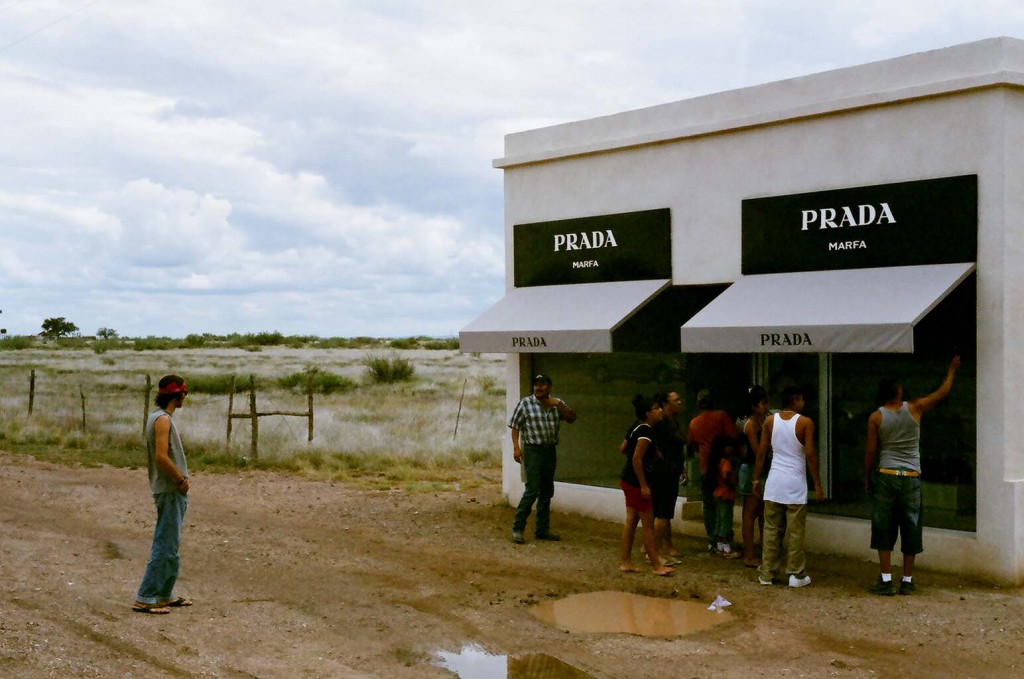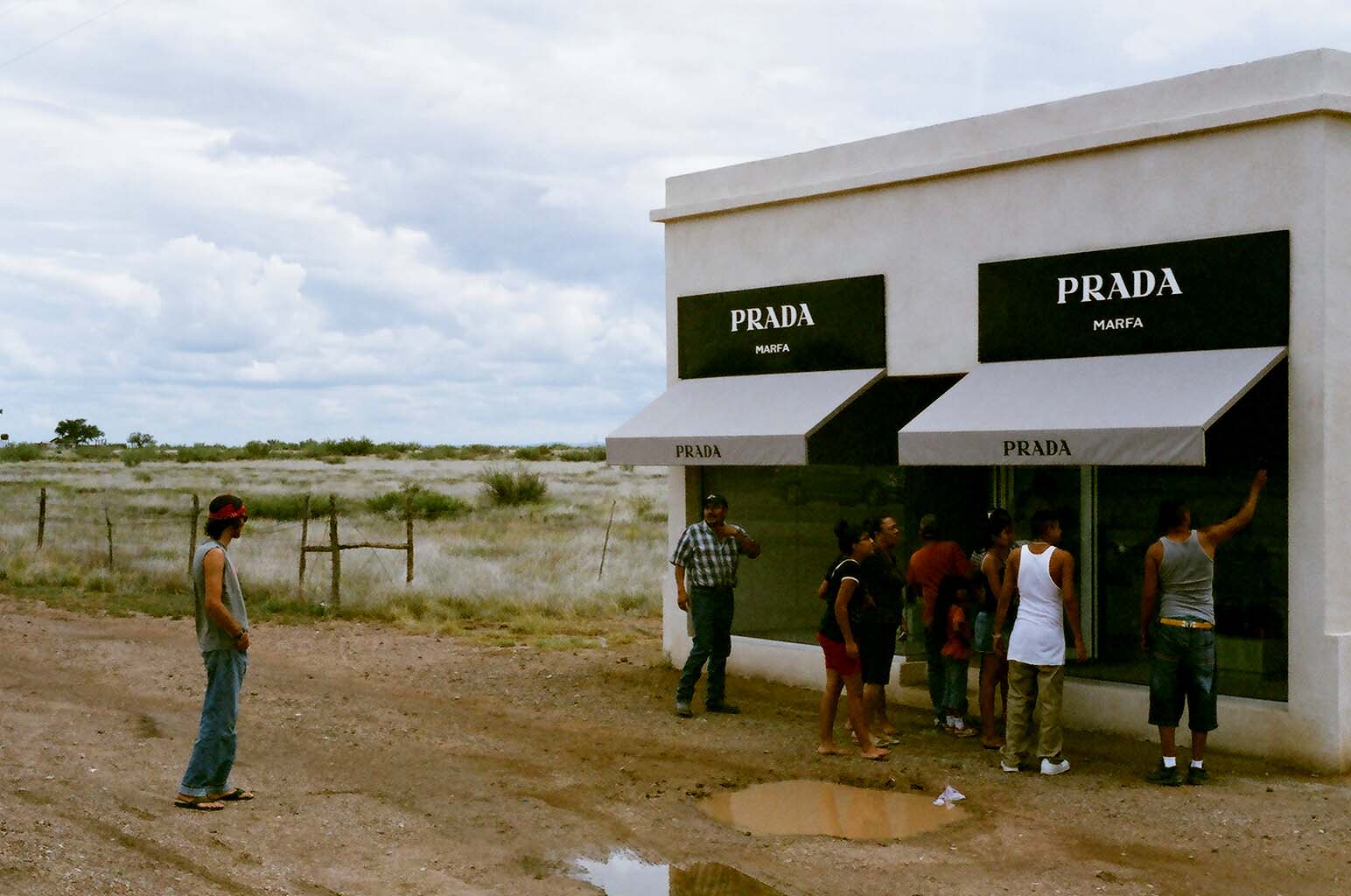 Elmgreen and Dragset, Prada Marfa, 2005
Prada Marfa is a permanently installed sculpture by artists Elmgreen and Dragset, situated 2,3 km northwest of Valentine, Texas, just off U.S. Route 90, and about 60 km northwest of the city of Marfa. The installation was inaugurated on October 1, 2005. The artists called the work a pop architectural land art project. The sculpture, realized with the assistance of American architects Ronald Rael and Virginia San Fratello, cost US$80,000 and was intended to never be repaired, so it might slowly degrade back into the natural landscape.
Designed to resemble a Prada store, the building is made of adobe bricks, plaster, paint, glass pane, aluminum frame, MDF, and carpet. The installation's door is nonfunctional. On the front of the structure there are two large windows displaying actual Prada wares, shoes and handbags, picked out and provided by Miuccia Prada herself from the fall/winter 2005 collection. Prada allowed Elmgreen and Dragset to use the Prada trademark for this work. Prada had already collaborated with Elmgreen and Dragset in 2001 when the artists attached signage to the Tanya Bonakdar Gallery in New York City with the false message "Opening soon – PRADA".